More Good News Stories For UK Manufacturing
Bruderer
Despite the on-going political issues surrounding Brexit, the UK manufacturing fraternity is seeing continued massive investment.
In times of doom and gloom, these are the things we need to be shouting about and maintaining the message
GREAT BRITAIN, OPEN FOR BUSINESS AS USUAL!
Demand for UK goods and services is growing across the world, according to the latest figures released by the ONS.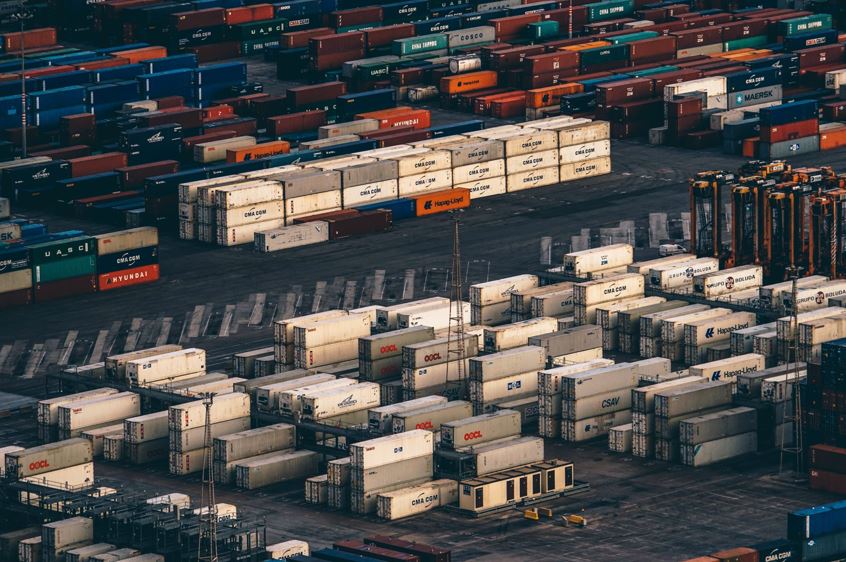 The figures show the export of goods and services to non-EU trading partners in 2018 reached a high of £345.1 billion, demonstrating the growing appetite for British produce outside of the EU. Exports to India increasing at the fastest rate amongst the UK's top non-EU trading partners.
The latest figures show an increase in the share of exports going to the UK's top 3 non-EU trading partners, USA, China and Switzerland, increasing from 21.3% in 2000 to 25.4% in 2018. Contrastingly, the share of UK exports to the EU has decreased significantly from 54% to 45.6% over the same period.
Eurostat data also shows the UK was one of only two EU member states to export more goods to non-EU countries than within the EU in 2018, demonstrating the UK's increasing popularity in markets beyond the union.
Talgo press ahead with £40m Longannet train factory.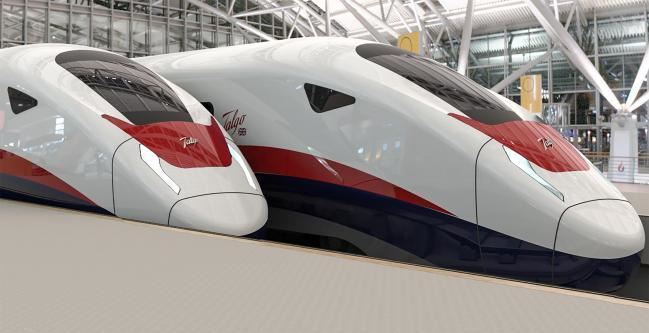 PLANS for a new train factory at Longannet are now "being progressed without delay".
The Press reported exclusively last month that a big announcement was expected as Spanish firm Talgo anticipated that they would land contracts which would 'push the button' on the plant's creation.
And the high-speed train manufacturer revealed on Friday that they're pressing ahead with their £40 million investment plans.
The plant will create 1,000 direct jobs and thousands more in the surrounding West Fife area.
Longannet will be the primary manufacturing location for the high-speed trains – that can run up to 235mph – and the site will work with local supply chain partners and colleges to ensure the technology involved moves forward.
Construction begins at new £10m Global Technology Centre.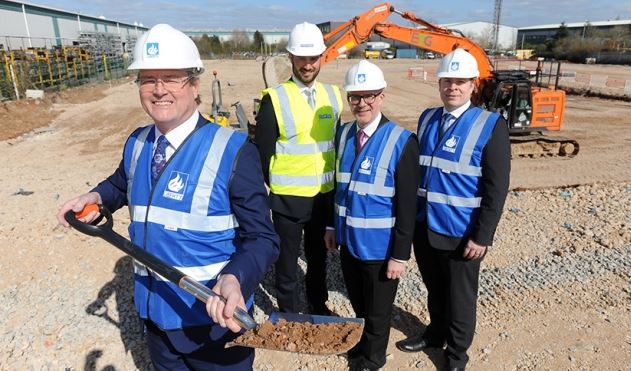 Liberty Engineering Group, part of Sanjeev Gupta's global GFG Alliance, has broken ground on the construction of its new £10m Global Technology Centre in Leamington Spa.
The state-of-the-art 50,000 sq. ft. centre will become the UK hub for Liberty's R&D and engineering expertise and when fully operational, it will house more than 100 highly-skilled technical professionals, including 40 new engineering posts that will be created by the investment.
The new £10m centre will become the UK hub for Liberty's R&D and engineering expertise / Picture: Liberty House Group
The flagship centre will support Liberty's plans to grow its market share in the automotive and other sectors by providing solutions ranging from design and prototyping all the way to volume manufacturing. It will build upon existing expertise in the design and production of various automotive components and systems, while also growing Liberty's capabilities for alternatively fuelled and autonomous vehicles, ensuring the site remains an important part of the UK automotive supply chain for future generations.
BMW Pushes on With Production of Electric Minis in the U.K.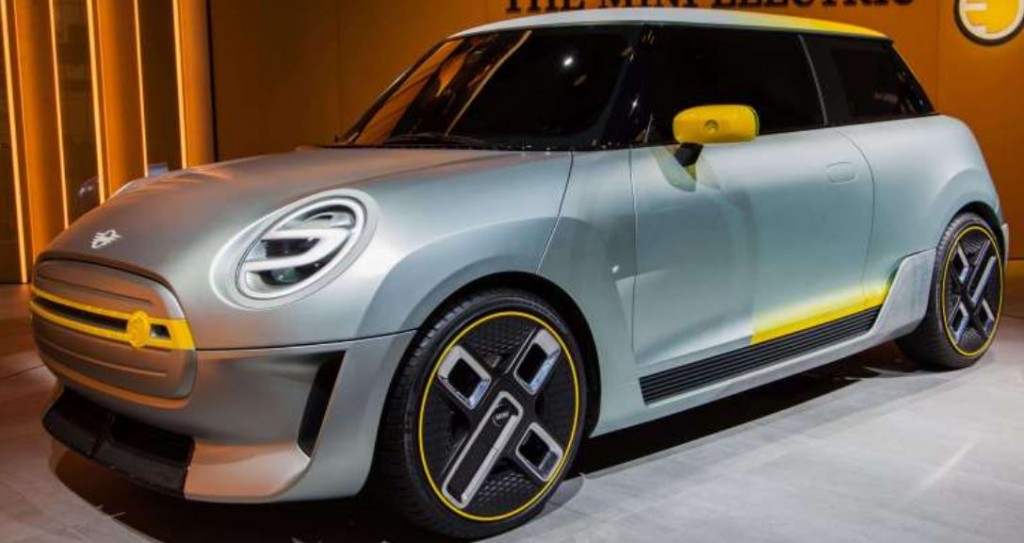 BMW AG will start production of an electric Mini model in the U.K. Later this year even as carmakers grapple with the implications of the latest twist to Britain's exit from the European Union.
The German automaker has no plans for radical changes to its four U.K. plants and expects any disruption to just-in-time supply chains to normalize within four to six weeks even after an unnegotiated Brexit, production chief Oliver Zipse said Wednesday.
BMW anticipates tariffs of zero to 5 percent after no-deal split, a development that "won't change Mini's business model" or the future of other U.K. plants, Zipse told reporters. "For us to consider fundamentally changing our production sites in the U.K., there'd have to be significantly more severe developments."
BMW's plans contrast with a retreat from the U.K. at other carmakers, with Nissan Motor Co. abandoning a plan to make the X-Trail sport utility vehicle at Britain's biggest auto factory and Honda Motor Co. saying it will cease manufacturing altogether in 2021. BMW Chief Executive Officer Harald Krueger said the company could still move production to other countries, such as the Netherlands, should problems emerge.
Toyota to build new hybrid cars for Suzuki in UK

Toyota is to begin producing a new model in the UK late next year in a rare boost for Britain's beleaguered car industry.
The Japanese car maker will make hybrid electric vehicles on behalf of Suzuki at its Burnaston plant in Derbyshire, with engines from its Deeside site in North Wales.
It will not lead to any more jobs or investments but will increase the utilisation rate at Toyota's car factory, providing reassurance at a time when worries including Brexit hang over the sector.
Toyota manufacturing UK (TMUK) managing director Marvin Cooke said: "This is good news for our UK plants and demonstrates Toyota's trust in the capability of our workforce to deliver the highest levels of superior quality products.
Boost for Rolls-Royce as Starlux signs agreement for Trent XWB engines
Starlux Airlines has signed an agreement for 17 Airbus A350 XWB aircraft, which will be powered by Rolls-Royce Trent XWB engines.
Starlux Airlines also signed a contract for Rolls-Royce's flagship TotalCare long-term services for the engines.
The ceremony took place in Taipei, home base of Starlux Airlines, which will use the aircraft to develop a network spanning destinations across Asia and long-haul services to North America.
The Trent XWB is one of the world's most efficient large aero engines, and said to be the world's fastest-selling widebody engine with more than 1,800 in service or on order. The widebody engine had a very smooth entry into service as well, with a despatch reliability of 99.9% across three million flying hours.
New £19.3m aerospace campus to be built at Derby's Infinity Park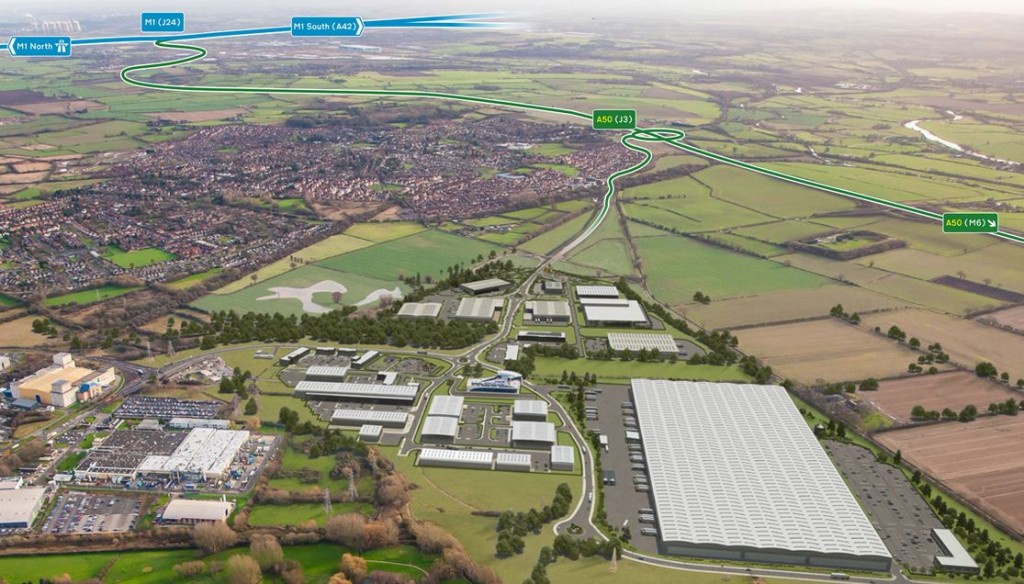 The Derby City Council Cabinet has approved a proposal to develop a £19.3 million site with 80,000ft2 warehouse and 15,000ft2 office building, located at Infinity Park Aerospace Campus. Pattonair will take a long-term lease once completed.
Infinity Park Derby is strategically located adjacent to the A50 and Rolls-Royce aerospace campus, and will be home to the new facility.
Pattonair currently employs 1100 people globally with 600 employees within its Derby based businesses, and will aim to consolidate all activities into this single aerospace campus at Infinity Park once fully operational in 2021.
Chief executive Wayne Hollinshead added: "We're delighted that Derby City Council cabinet has approved the proposal to develop a new facility at Infinity Park. We look forward to a successful partnership with Derby City Council, to execute this next chapter for Pattonair, cementing our position in Derby to deliver world class supply chain solutions for our customers. This new site approximately doubles our Derby operational capacity and will provide state of the art facilities to support our ambitious UK growth plans for the next 25 years."
Terex to invest £12m at new manufacturing facility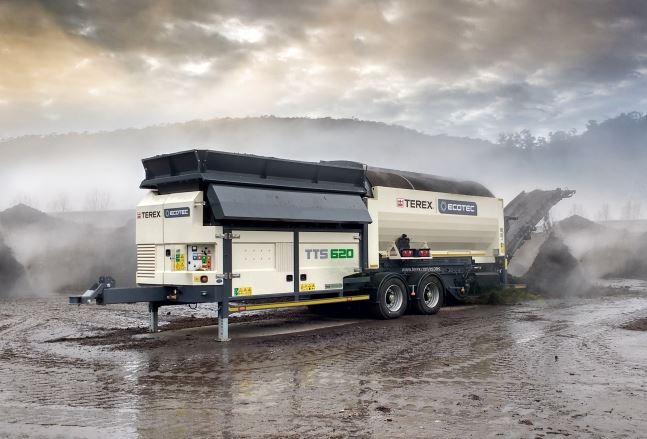 Terex Corporation has announced it is to establish a new manufacturing facility in Campsie, Londonderry as part of a £12m investment.
The new facility will manufacture product lines for Terex Ecotec (waste management and recycling) and Terex Conveying Systems (TCS) (mobile conveying). The investment will create 100 new jobs.
Terex currently operates from eight sites across Northern Ireland – in Dungannon, Omagh, Ballymoney and Lurgan – employing over 1,500 people.
Kieran Hegarty, President of Terex Materials Processing said: "Our objective is to be recognised as a leading global manufacturer of mobile conveyor systems, waste management and recycling equipment.
"This new 105,000 sq ft. facility will help us realise this ambition by increasing our manufacturing and engineering design capability and developing innovative new products for Terex Ecotec and TCS.
"Work is already underway on the new Campsie site. It will be operational later this year, and we aim to have all 100 jobs in place within 3-4 years. This is an exciting development for Terex and the local team and we look forward to the new facility and new recruits playing an important part in our future here."
Siemens invests £6.5m in Lincoln R&D facilities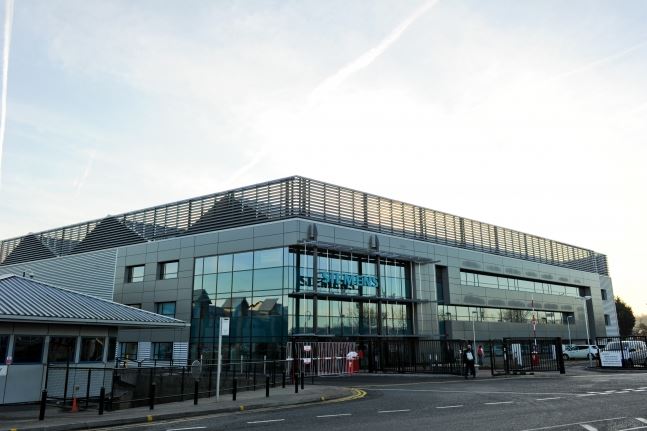 Siemens has announced it is investing £6.5 million in improved facilities at one of its Lincoln sites.
The Siemens global research and development team, responsible for developing the next generation of small gas turbines, have been based at their Firth Road site since the 1970s. The move, which will be completed by December 2020, will see the 120-strong team move across the city to Siemens' main Ruston Works.
As part of this relocation, test equipment will transfer and an existing office block will benefit from a significant upgrade.
Mark Speed, Head of New Equipment, Small Industrial Gas Turbines, Siemens said: "This is a positive move for our employees. Not only will they have more up-to-date facilities to work in, but being closer to their colleagues already based at Ruston Works will allow for more collaboration and continue to make the business competitive in the small gas turbine marketplace."
With more than 1,500 employees across Lincoln, Siemens has invested £100 million into the area since 2010 with £48.5 million at Teal Park and £43.5 million at Ruston Works. In addition, Siemens Mobility opened a new £8 million Bogie Service Centre in Lincoln in 2018, which is set to create up to 40 skilled jobs by the end of 2019.
Boost for Forties oil and gas pipeline as Ineos invests £1bn in UK projects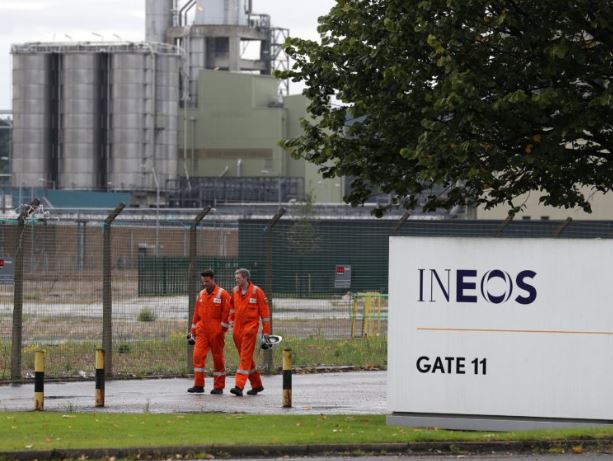 Manufacturing giant Ineos is to invest £1 billion in the UK in projects it says will keep its British operations world-class for a generation.
The biggest investment of £500 million is in the Forties Pipeline System (FPS), which will transform the asset and extend the life of the pipeline by at least 20 years, into the 2040s.
Ineos said it intends to overhaul the reliability of the 310-mile (500km) North Sea pipeline system, including modernising the environmental systems.
Opened in 1975, FPS is a strategic UK asset that can transport up to 600,000 barrels of North Sea oil onshore for refining every day. The pipeline transports 40% of the UK's oil and gas to the mainland. Ineos is investing £350 million at its Grangemouth site in Scotland to develop a new steam and power plant, delivering "significantly improved" energy efficiency and long-term reliability.