Good news stories about the UK
Mathilde
Good news stories about the UK
Over recent weeks we have seen continued investment and indeed confidence in the UK as a place to build and increase manufacturing. This is even in light of the doom and gloom news which is way to often reported in the media.
UK manufacturing is something we're extremely passionate about and are proud to be supporting.
Here are a few recent stories from the last week alone proving that the UK is well and truly open for business and continues to buck the trend set out by general media.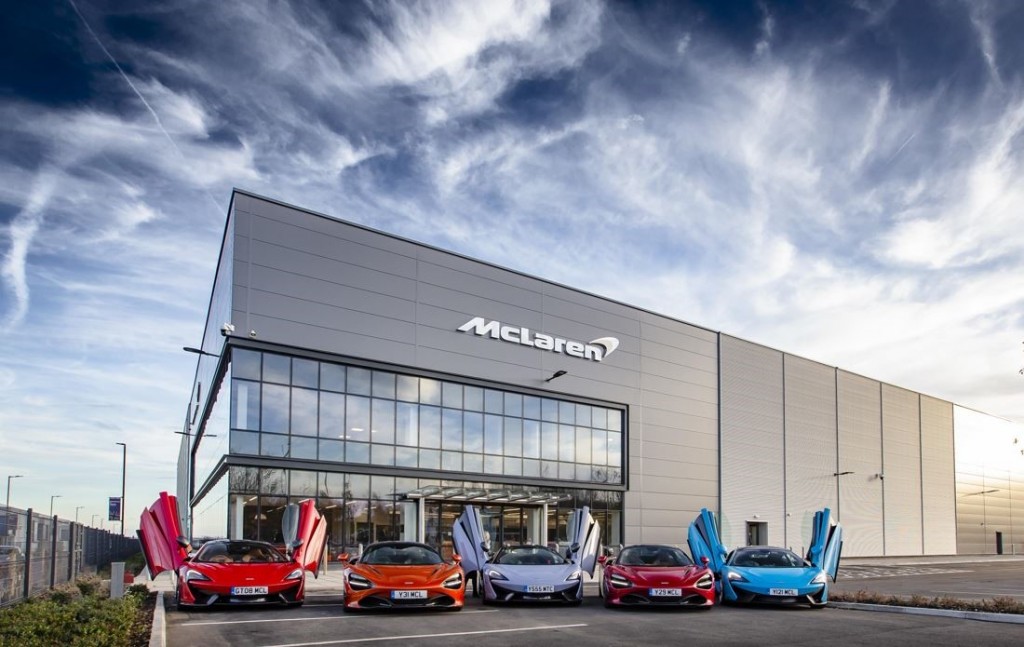 McLaren Automotive
The McLaren Composites Technology Centre will help McLaren Automotive to continue to innovate quickly and launch 18 new models or derivatives under its ambitious Track25 business plan that are lightest in class.
Carbon fibre has long been a part of McLaren's DNA, the company having introduced the very first carbon fibre chassis into Formula 1 in 1981.
Carbon fibre's innate strength and lightweight properties mean that the company has never made a race car, sportscar or supercar without it since.
Furthermore, impressive figures report on the state of the UK automotive industry, proving the UK has an incredibly buoyant sector here: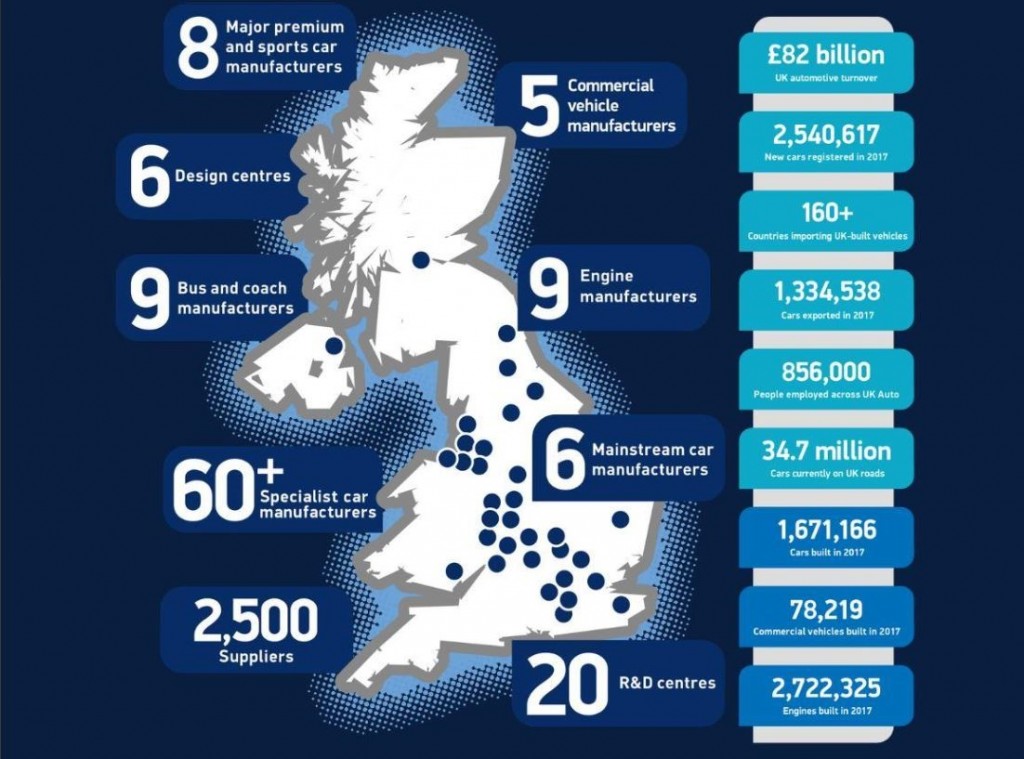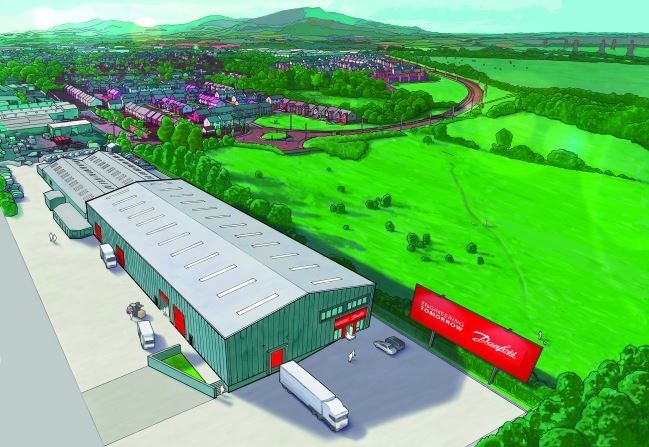 Works starts on new Artemis factory in Scotland
Work has begun on a new manufacturing plant outside Edinburgh which will create new jobs – and enable Scotland to become a world-leader in a low-carbon technology which will radically reduce fuel use and emissions in off-road vehicles, trucks and trains.
Last month Danish tech giant Danfoss took a majority share in Scots hydraulic specialists Artemis Intelligent Power – and work has started on their new £multi-million facility, to be built alongside Artemis' existing Loanhead base.
The new 1500 square metre plant will manufacture high-tech digital hydraulic pumps and motors for off-road vehicles – utilising Artemis's Digital Displacement technology – where it is estimated they will reduce vehicle emissions by more than half.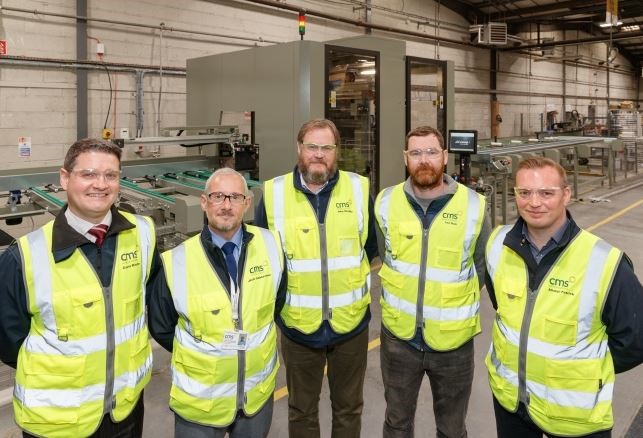 CMS Window Systems doubles capacity with £500k investment
A £500,000 investment programme in next-generation machinery and personnel has more than doubled CMS Window Systems' production capacity for aluminium windows, doors and curtain walling, and boosted its site installation workforce.
At the heart of this capacity-boosting investment is the commissioning of a state-of-the-art 18-axis CNC machining centre for milling, drilling and cutting aluminium profiles. With its automatic magazine and push feed system for profile lengths of up to 7.5m, this complements CMS's existing factory set-up extremely well by providing greater speed and throughput in the factory as it automates some tasks that would previously have required manual handling.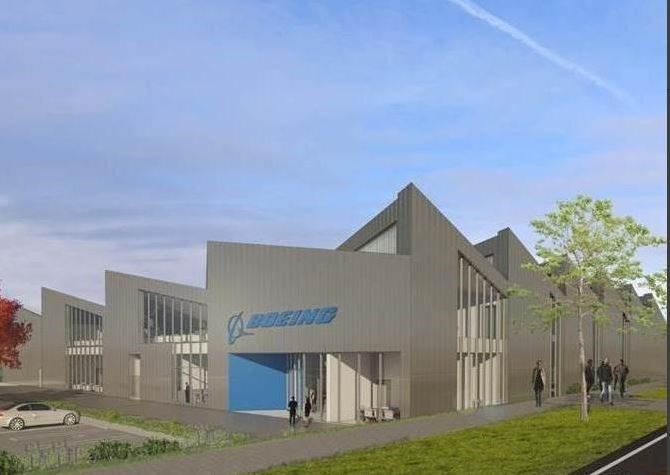 Boeing to open new £40m Sheffield factory.
The 66,700 sq ft facility is its first manufacturing plant in Europe and will build actuation system components for their 737 & 767 series aircraft.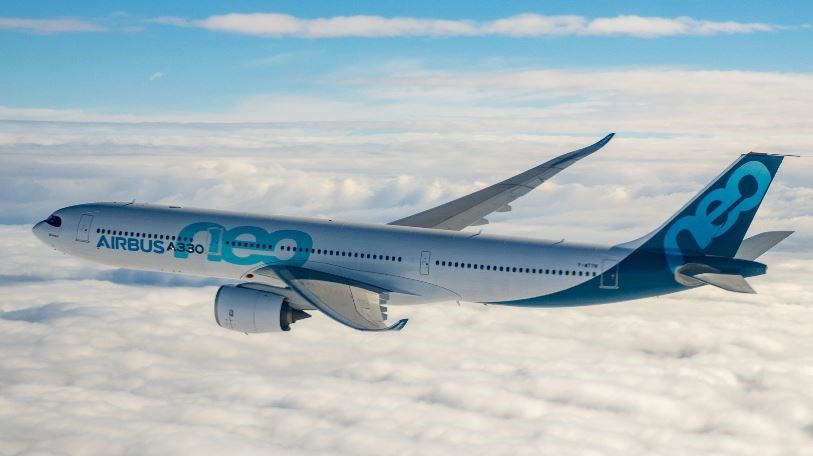 The best month of 2018 so far in aircraft deliveries has put the global aerospace industry on track to achieve a new production record this year.
August saw 118 commercial aircraft delivered, taking the total for the year to date to 927, more than 40 ahead of the pace set in 2017's record year.
The deliveries were the highest achieved in any single month this year, with 93 single aisle aircraft including Airbus A320s and Boeing 737s making up the bulk of the figure.
The UK value from 2018 aircraft deliveries to date is estimated at up to £18 billion as the UK aerospace industry supplies vital components like wings and engines for Airbus, Boeing and Bombardier.
Demand for new technologically advanced and fuel efficient aircraft remains high, with another 104 orders placed in August keeping the order backlog close to record levels at 14,236. These aircraft could ultimately be worth up to £220 billion to UK industry as orders are fulfilled.
ADS Chief Executive Paul Everitt said: "Aircraft production this year is on track to meet international expectations of a new record, with a major contribution from UK industry worth £18 billion to our economy so far this year alone.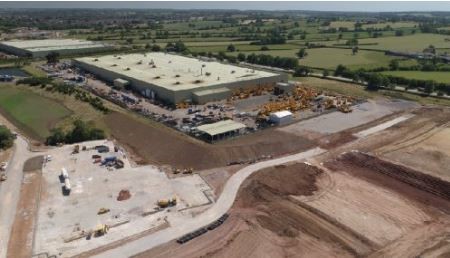 JCB to create 200 jobs with £50m investment. JCB is investing more than £50m in a new plant in Staffordshire which will create more than 200 jobs by 2022.
Work is under way on a 350,000 sq ft facility for JCB Cab Systems adjacent to the A50 in Uttoxeter, next to two existing JCB plants. The hi-tech factory will have the capacity to produce around 100,000 cabs a year – double its current production. It will include a computer controlled production line, fully-automated painting facility and robotic welding technology.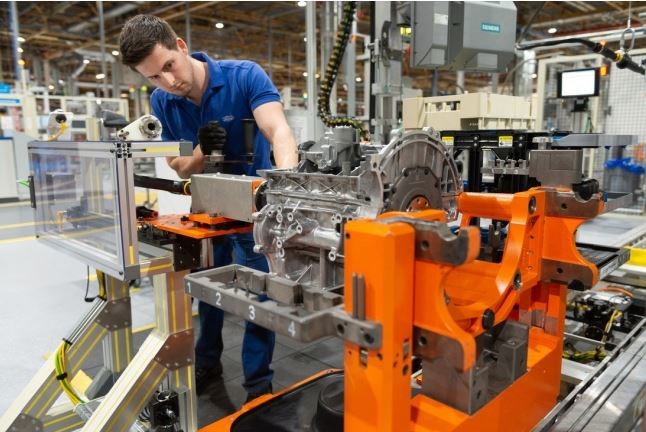 Production of new engine begins at Ford Bridgend
Production has now begun of an all-new, technologically-advanced, fuel-efficient petrol engine at the Ford's Bridgend engine plant in South Wales.
The three-cylinder, 1.5-litre EcoBoost engine, which debuts in the multi-award winning Fiesta ST and all-new Focus, is built on an all-new, state-of-the-art flexible manufacturing facility following an investment of £100 million, including support from the Welsh Government.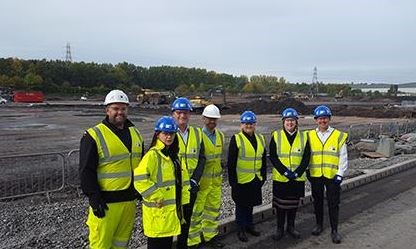 A GERMAN cardboard manufacturer has given Ellesmere Port its seal of approval with £74 million investment to open a new cardboard manufacturing plant in the town.
Progroup is the latest company to work with Cheshire West and Chester Council to set up a base in the Cheshire Science Corridor Enterprise Zone.
The company first became associated with Ellesmere Port in 2008 when it decided to base its first UK production site in the town in the newly created Pioneer Business Park on North Road. The centre originally created 50 new jobs.
The site offers an ideal location and infrastructure for businesses to grow and, with the backing of the Council, the company decided to expand. Construction completes in December this year on its new 327,000 square foot 'corrugated sheet mega plant' on a site adjacent to the M53. It will generate 500 million square metres of cardboard each year.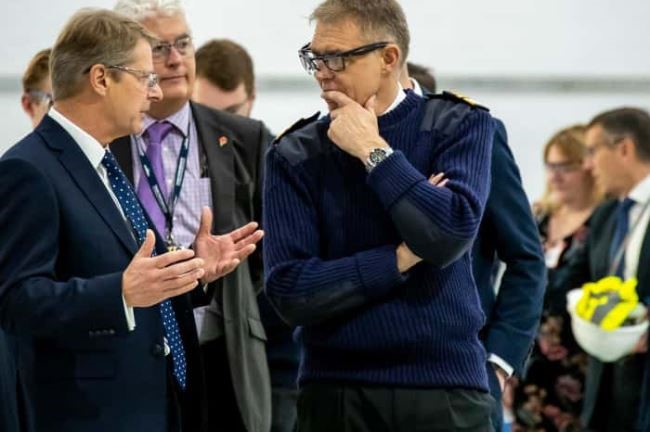 THE ROYAL Navy and BAE Systems have officially unveiled their new Thunderer Workshop for training engineering apprentices at Portsmouth Naval Base.
A key focus of the initiative is to provide an increased skilled labour force to meet the naval base's growing demand for engineers.
LEP director Rachael Randall said: 'Engineering is a known area of skill shortage and we are very keen to improve the situation locally.''I am glad to see the country has woken up to the fact we need apprentices once again,' added Admiral Thompson.The new workshop was built on the site of a former steel production hall and has taken three years to complete. Covering an area of 13,000 square metres and 153 metres in length, the workshop allows engineering apprentices to train with some of the industry's most advanced machinery. Apprentices have the opportunity to develop skills such as sheet metal work, mechanical fitting and pipe work.Operations lead for workshops, Steven Anderson, said: 'This is a massive improvement. The workshop is bright, clean and includes all the latest equipment. It is an environment in which people want to come and work. It is important to attract new apprentices as with two carriers coming down, additional skilled people will be required.'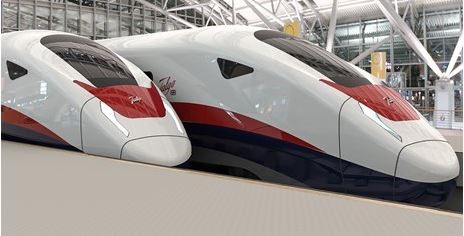 Talgo plans to create at least 1,000 UK manufacturing jobs in Longannet, Scotland Innovation Centre to develop 'the best of British' in Chesterfield, England
Longannet is the preferred location for a factory site, envisaged to employ at least a thousand people. The Longannet factory site would initially occupy an area of 70,000+ square metres. Construction of a factory would take eighteen months. Additional jobs would be supported during the planning and construction phase.
A range of factors influenced the choice of preferred site. These included excellent connectivity by sea, rail and road; the availability of skilled workers and the ability to create a 'pipeline' of engineers and innovators to grow capability; a tremendous 'can do' attitude on the part of all partners brought together by Scottish Enterprise; and a credible evidence-base to provide assurance that the facility could be ready on budget and on time.
In addition, Talgo has announced the development of an 'all Britain' strategy, to protect and grow the supply-chain, provide opportunities for young people, and grow the UK's industrial base.
The strategy will draw upon the very significant capabilities across the UK, that Talgo has identified during an eighteen month search for a primary location. A second preferred site, at Chesterfield, will serve as an Innovation Centre, and be a focus from which the 'All Britain' strategy will be developed. The central location will ensure wide accessibility.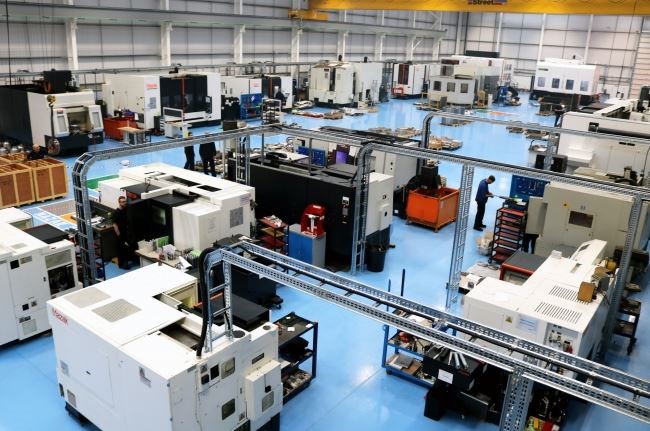 Pryme Group officially opens new £10m facility
Norma Redfearn CBE, elected mayor of North Tyneside, has officially opened the new, state-of-the-art facility of integrated manufacturing specialist Pryme Group.
Staff have relocated from nearby Ryton, Tyne and Wear, to a purpose-built engineering services and manufacturing centre at the Tyne Tunnel Estate, North Shields, following a £10million investment.
With operations across the UK and headquarters in Dundee, Pryme Group provides integrated manufacturing solutions for the oil and gas, aerospace and defence industries.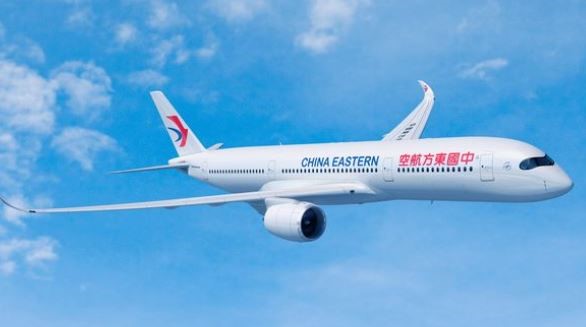 Derby's Rolls-Royce is celebrating after securing a deal with a Chinese airline worth almost £850 million to supply and maintain aero engines.
China Eastern Airlines has signed an agreement with the engineering giant for Trent XWB engines that will power a new fleet of 20 Airbus A350-900 aircraft.
The contract also includes a TotalCare package, which will see Rolls-Royce maintain the engines throughout their service life.
The Trent XWB has been designed and developed at Rolls-Royce's civil aerospace division, in Sinfin, where it is now built.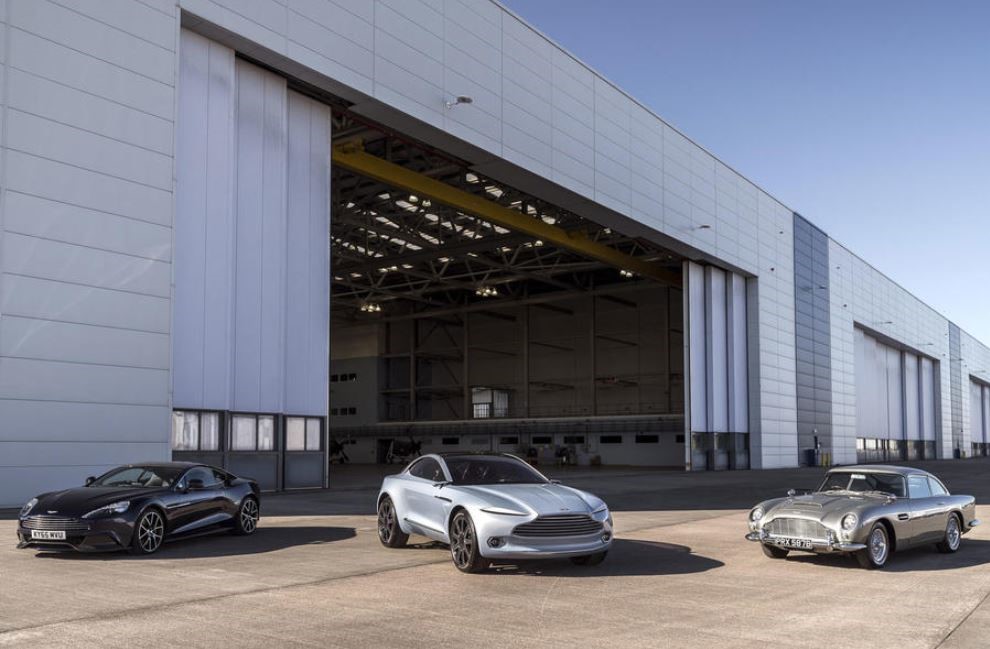 Aston Martin's new plant in St Athan, Wales will be the epicentre for the brand's electrification strategy, as well as the home of its super-luxury Lagonda brand.
Spearheading the electric push at Aston Martin, the Rapide E will be produced at the site in 2019, when doors officially open. In 2021, the Lagonda luxury brand's first car will enter production, as part of an all-EV line-up of Rolls-Royce rivals.
The plant's construction is now in its third and final phase, with the production lines on the way to completion, laying the groundwork for the manufacturer to launch its new DBX crossover in 2019. Although not every car produced at St Athan will be electrified, the brand aims for every car in its line-up to have an electrified option by the mid 2020s.
At St Athan, the offices, reception area and staff restaurant were already completed before the end of the project's second phase, so now the ex-Ministry of Defence site's three super-hangars are being converted into a modern production facility in time for the DBX's launch. The first development prototypes are due to be built before the end of the year.