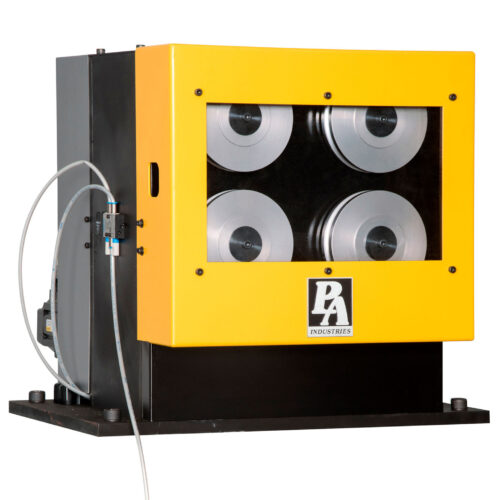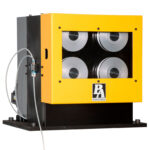 Servo Wire Feed
Multiple modules enable more pulling force to be applied to the material without damage to the delicate wire.
These Wire Feeds use P/A's familiar and easy to use Allen Bradley based Controls. Feeds come standard with two custom profiled "U" shaped grooves ground symmetrically so that the rolls can be flipped and your die line is maintained. This process takes minutes.
The most affordable, compact, high tech electronic wire feeder is now ready for your operation.
Send Enquiry