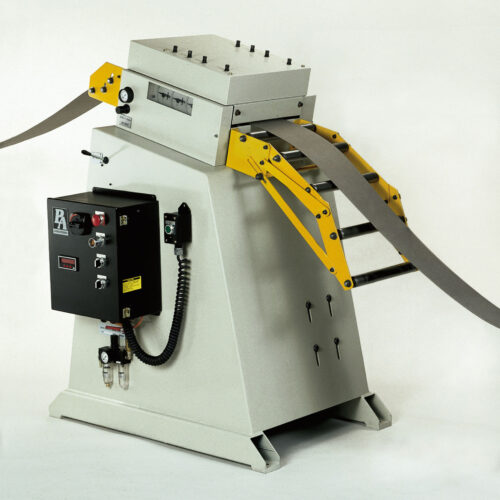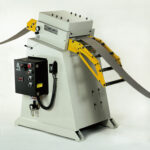 Medium Duty Straighteners
AVAILABLE WITH 7 OR 11 ROLLS, THESE MEDIUM DUTY STOCK STRAIGHTENERS REMOVE COILSET FROM A WIDE RANGE OF THICKNESSES.
All lower rolls are driven and top rolls are individually adjustable. Each straightening roll may be adjusted from either side. A roller chain connects the roll adjustment screws to ensure absolute roll parallelism.
Entrance support rolls and adjustable guide rolls are standard. Exit rollers support your straightened stock. Options include pneumatic inlet pinch roll release to assist in material threading, and adjustable cascade exit rolls, as well as various sensors.
Send Enquiry