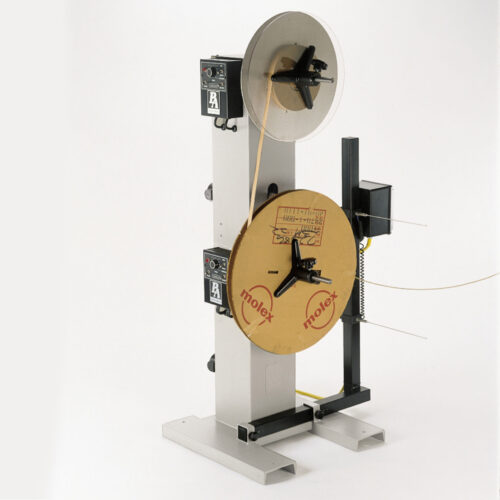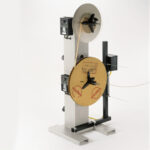 Vertical Fixed Shaft Pay Off / Decoiler
Fixed Shaft Payoff Reels with Paper Interleaf are designed to pay off fragile prestamped, plated or polished materials – perfect for Electronic components manufacturers.
This allows the rewind of delicate materials. A non-motorized paper interleaf with tensioning device may also be added. A motorized spindle with an adjustable slip clutch is used to rewind the paper interleaf. All motorized models are controlled by a touch probe loop control as standard equipment. Dancer arm, proportional Loop Control, ar any touchless sensor can be supplied as an option.
Dual and Custom Models Available. Consult the Factory.
Send Enquiry