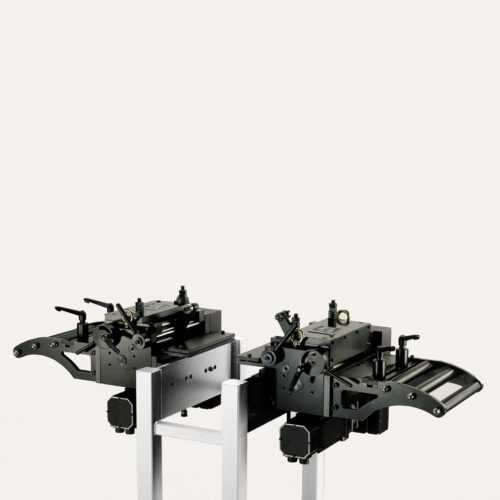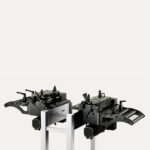 Advantage Push / Pull Servo Feeders
Brochure: Pages 18 – 19 – 22
Description:
Our Advantage Push Pull Servo Feed with extra thickness capacity.
Both Servo Feeds are synchronized by a single control with proprietary new software. Pushing the material into position and simultaneously pulling the strip or skeleton away from the tool provides better control and eliminates buckling.
The Push-Pull can be manufactured using any model of P/A Feed – from the Micro to the Maximus, even Wire Feeds and Profiled Parts Feeds.
This system can be used for non-coil strip feeding and can increase piece part production by as much as 400% vs. many strip feed applications.
Send Enquiry