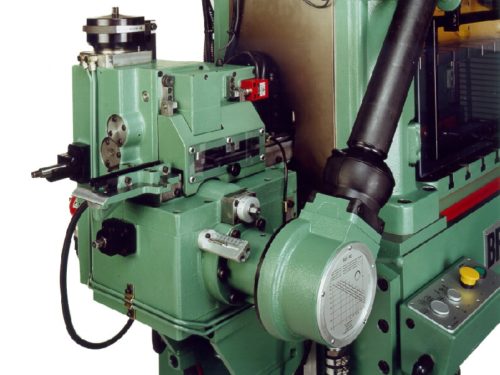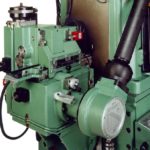 Bruderer Precision BZV61 Gripper Feed
The Bruderer Precision BZV 61 Gripper Feed unit was specially designed with sensitive and thin metal strips in minds. It protects the surface of the strip thanks to the large support surface of its clamps.
Send Enquiry
Description
Additional information
Description
 Bruderer Precision BZV61 Gripper Feed
In the gripper feed unit segment, the Bruderer Precision BZV61 Gripper Feed is in a class of its own and is characterised by outstanding performance data and unrivalled reliability. Like the BBV range, it is driven by the main shaft of the punching press via a cardan shaft angle-synchronously to the strip feed unit. The punching press's central lubrication system manages lubrication and cooling. The BZV 61 is the ideal solution for feeding forward thin, sensitive and refined raw materials. The easy exchangeable grippers mean that profiled and pre-stamped strips can also be processed without difficulty. The feed guiding tables have been designed to facilitate adaptation to new applications.
Technical information