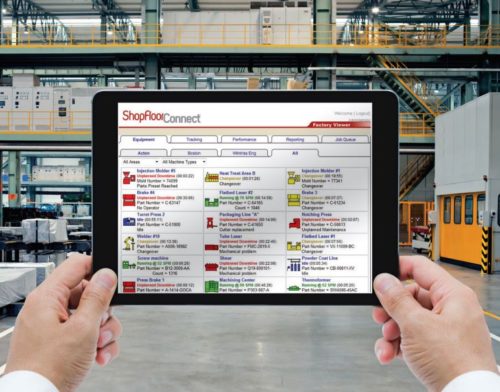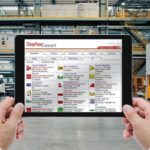 Shop Floor Connect (OEE)
Shop Floor Connect OEE and downtime tracking software along with the SMI 2 machine-mounted interfaces collect important efficiency data from any machine with little or no operator involvement. ShopFloorConnect displays information in real time, so problems can be addressed as they happen. ShopFloorConnect allows you to quickly identify under-performing machines and the reasons for under-performance – enabling you to focus your valuable resources where they will do the most good.
"Plant floor visibility from anywhere.
You can't improve what you don't measure."
Send Enquiry
Description
Shop Floor Connect
Shop Floor Connect is a complete solution for automatic data collection for all types of machines, in all industries.
This OEE sytems uses software and machine-mounted interfaces working together to collect important production data from any machine with little or no operator involvement.
Key Benefits for Your Business
Increase capacity and profitability by addressing downtime issues.
Focus improvements in critical areas by quickly identifying & quantifying excessive production losses and bottlenecks.
Make more informed decisions relating to capital equipment purchases.
Better labour utilization & resource allocation.
Quote accurate deliveries based on real-time information.
Gain the ability to more quickly respond to machine stoppages and production deficiencies.
Large-format factory displays that provide instant visibility of under-performing machines.
Utilizes Microsoft SQL DB for easy integration with other software.
Go paperless with the built-in job queue manager.