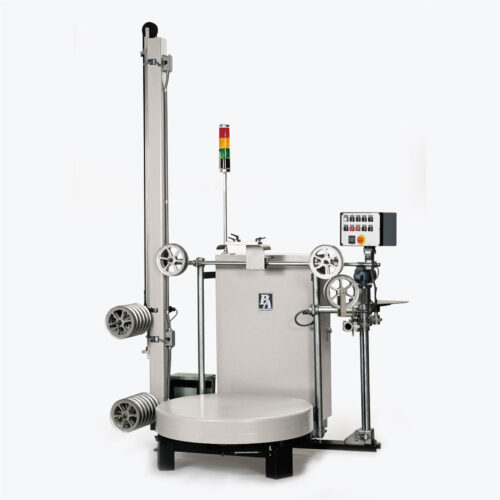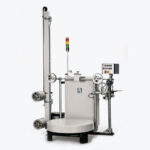 Pallet Rewinder
SEMI-AUTOMATIC MPR'S – DESIGNED FOR HORIZONTAL, HIGH VOLUME REWINDING IN YOUR STAMPING, PLATING, OR MOLDING LINE
Rewinding can be done either with or without the Standard Paper Interleaf. If using Interleaf, the operator performs the threading function of the material strip and paper interleaf to the winding core. The number of terminals per coil is pre-programmed on the press counter. When the pre-set number is reached, the press/winder stops and a flashing light alerts the operator to perform a layer change. A plastic disc is placed on top of the last layer and the process is repeated.
Standard Features include Paper Interleaf Assembly with an adjustable paper brake, adjustable guide pulley push button (up/down), and adjustable material guide.
Send Enquiry