BRUDERER UK LTD AT THE MACH2018
Mathilde
Bruderer UK made its biggest ever presence at MACH 2018 recently to mark our 50th anniversary, where we provided live demonstrations of the BSTA 510- 125B2 press, fitted with BPG22 planetary gearbox and state-of-the-art BSV300 servo feeder. We also showcased a range of servo feeders, decoilers, rewinders, welders, conveyors and lubrication equipment, all essential for providing seamless production and high-volume manufacturing.
"2018 is a massive year for Bruderer, with our UK operation 50-years old and our parent company in Switzerland actually celebrating its 75th," explained Adrian Haller, Managing Director of Bruderer UK.
"These two big milestones require a big platform and where better than MACH 2018. This industry-leading event will provide us with the perfect opportunity to celebrate with customers, suppliers and business partners that have played a part in our journey."
*
High Speed Press:

High Speed BSTA 510 – THREE-IN-ONE PRESS Development Press, as slow as 1 stroke per minute at full tonnage, Servo Press Functionality from a mechanical press; fast approach, with slow squeeze for coining, drawing etc, and fast return & Full Production Press, speeds up to 950spm
*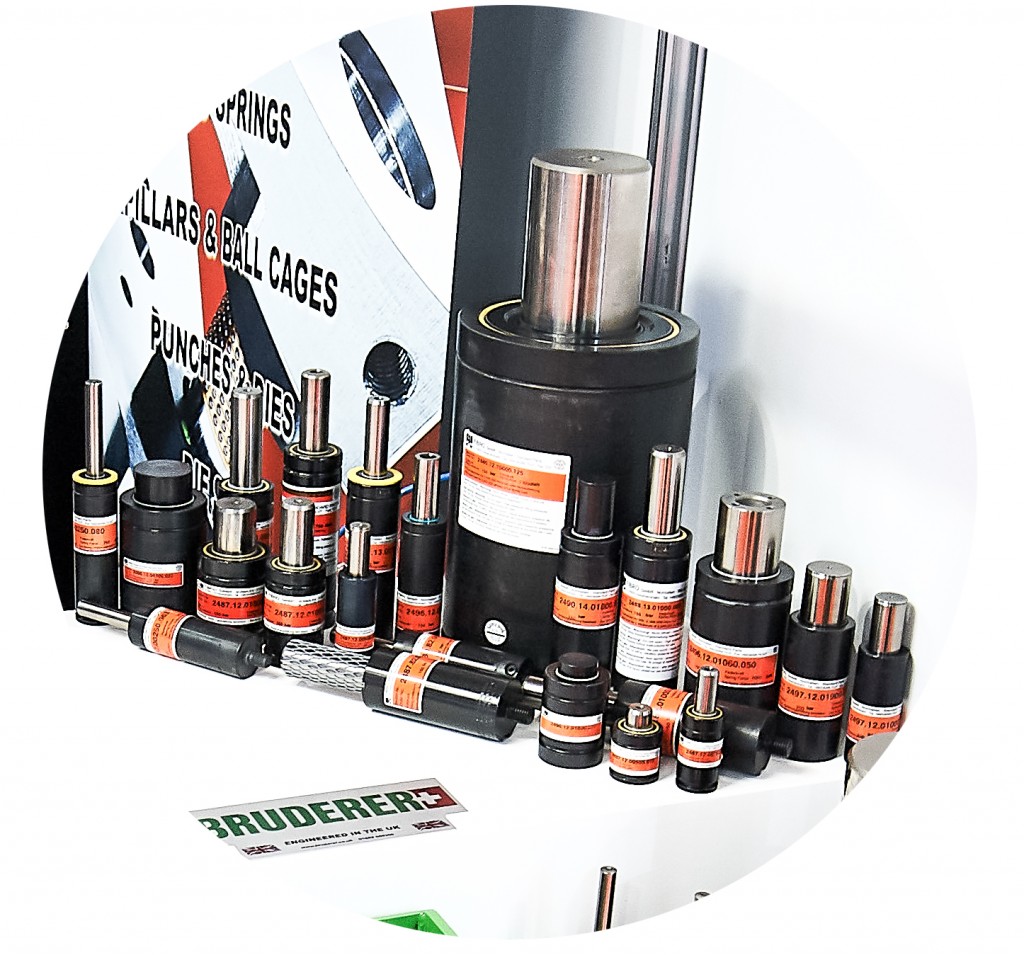 Tooling Component:



The extensive range of FIBRO Gas Springs constitutes an ideal supplement to and expansion of the traditional programmes of springs elements such als helical springs, disc springs and elastomer units. Together with our full range of standard press tool and plastic mould components, we have a comprehensive selection of the best tooling on the market.
*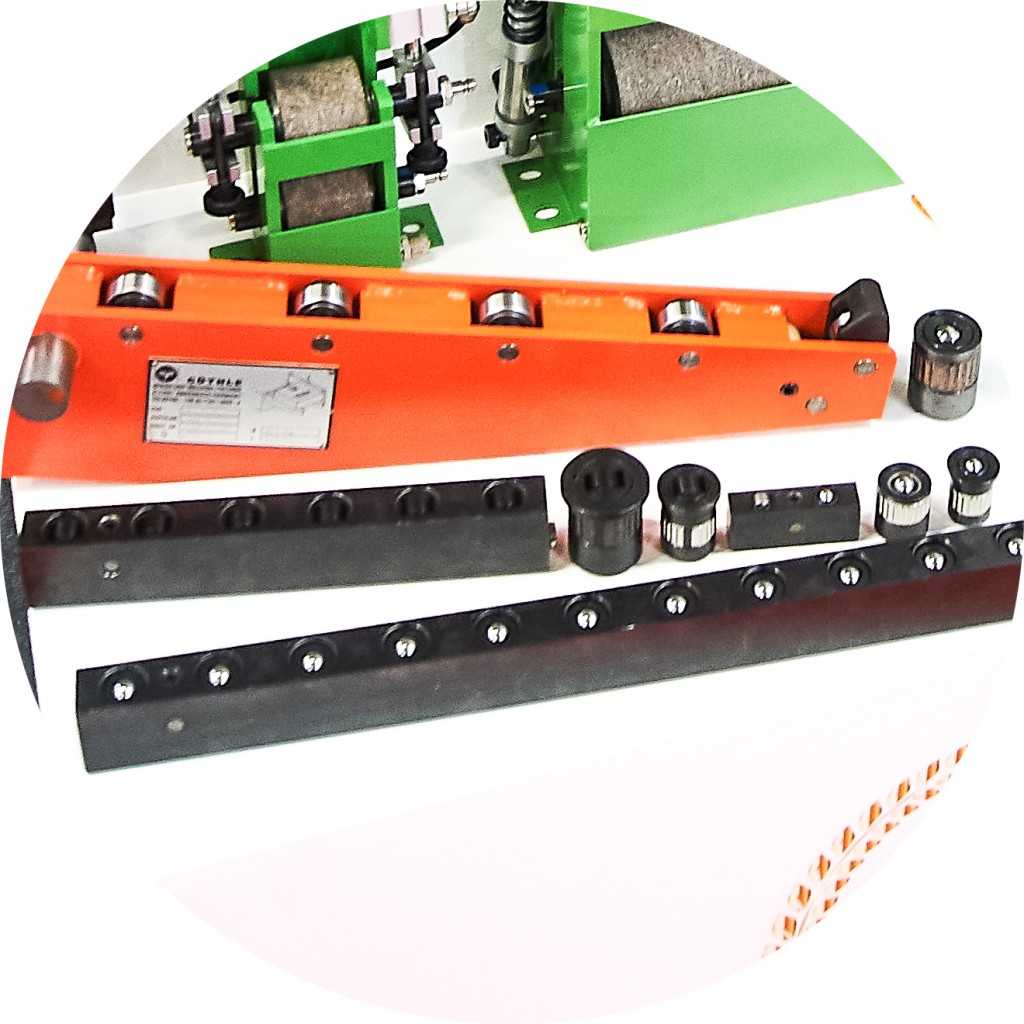 SMED:
Press tables can be equipped with ROLLBLOC die lifters, ball version to rationalize the die changing procedure. We also provide a full range of die handling and equipment to cover SMED and QDC requirements.
*

Lubrication Systems / Spray Heads:

Full range of spray lubrication systems and spray heads. The selection of the spray head depends on the application area and in particular, on the conditions under which the machine is to be used. We have a solution for every application
*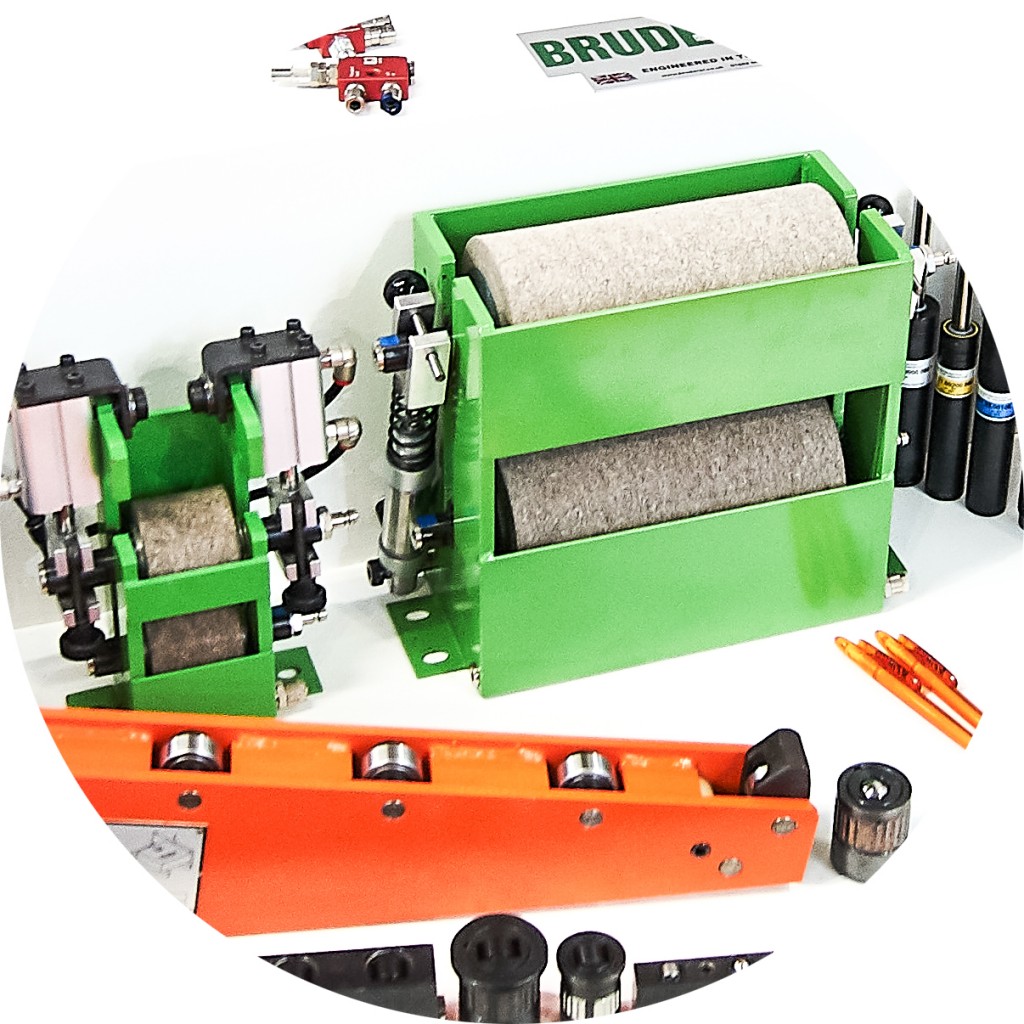 Lubrication Roller:
Roller strip and blank lubrication systems available in a wide variety of sizes and configurations to suit all applications from virgin strip, blank and other flat sheet metal applications.
*
*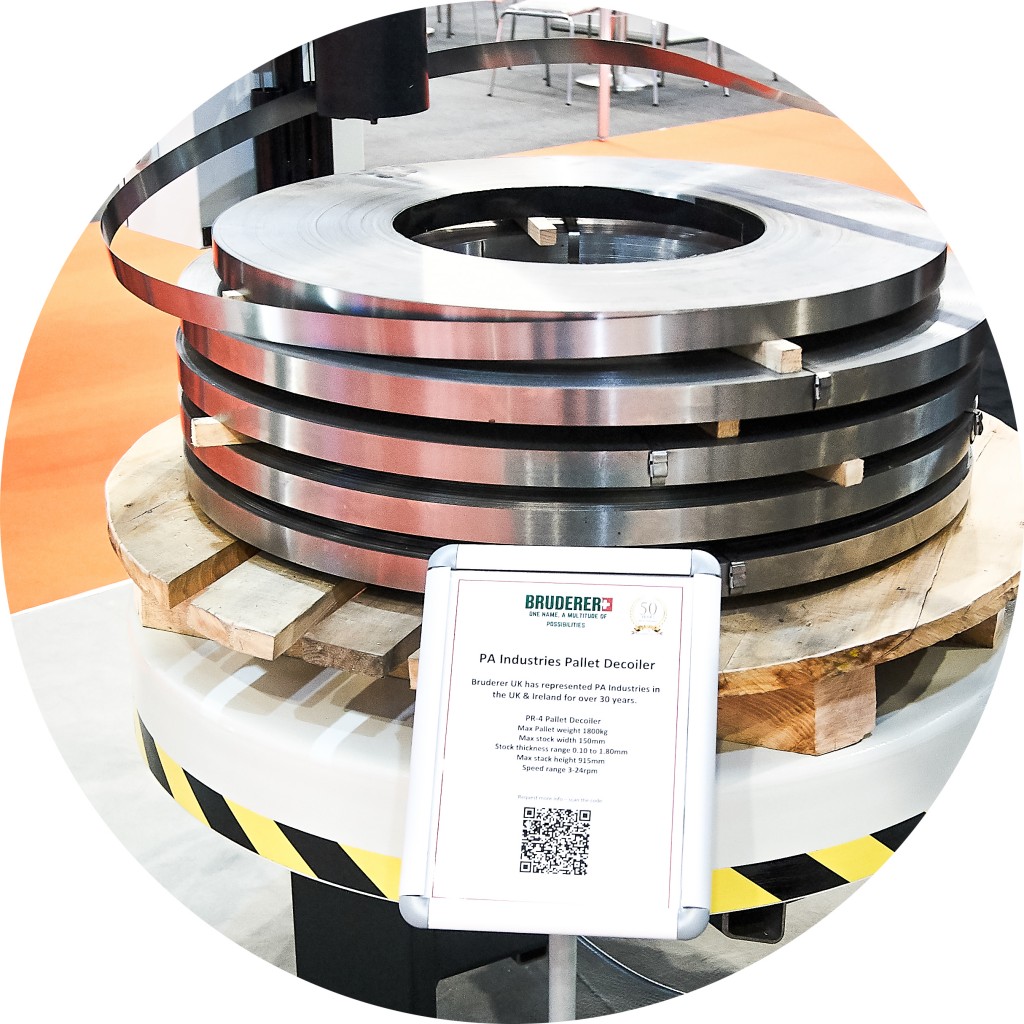 Press Equipment:

Horizontal decoiler for material processing offers: easier, safer and more accurate control of your material.
*
*
Servo Feeder:

Perfect automation and maximum precision always belong to the vital attributes of ZEHNDER & SOMMER'S feeders. Whether you cut to length, punch or print: our feeders push and pull sheet metal, films, rubber, microcellular rubber, textiles, printed ribbons, felt, paper, resin-bonded paper, sealing material and all other materials that might be fed: Automatically, within the requested pulse and with maximum precision.
*
Formed in 1968 BRUDERER UK has established a reputation of unrivalled excellence in the sphere of high speed precision stamping. From their Luton location BRUDERER UK supplies its many customers with authentic "BRUDERER made" spare parts plus service support from a UK based team of factory trained service personnel.
Over the years we at BRUDERER UK have developed a policy of providing not only high speed presses but a comprehensive range of other products and service to its customers, including tooling, coil handling and feeding equipment to complete "turnkey" packages.
Today, our slogan is "ONE NAME, A MULTITUDE OF POSSIBILITIES"; choose BRUDERER UK as your one stop show for all press shop machinery and ancillary equipment.
This is what happened at the MACH2018:
A BLACK COUNTRY MANUFACTURER HAS SIGNALLED ITS INTENTIONS FOR FUTURE GROWTH BY PLACING A MAJOR ORDER AT MACH 2018 TODAY.
Clamason Industries, which produces precision metal components and assemblies, announced a £1m total project investment with Bruderer UK to secure its largest ever press that will be used to target up to £6m of new orders.
The specialist supplier to the automotive, medical and building products sectors will install the 300ton ZANI Motion Master press in June and is hoping that the speed and additional bed size will unlock larger pressings and stampings opportunities.
It comes after a successful two-year period for the Kingswinford-based firm, with a MBO in 2016 proving the catalyst for 10% year-on-year growth, 20 new jobs and a predicted £30m turnover across its operations in the UK and Slovakia in 2018.
Read the full article: https://www.bruderer.co.uk/company-news/bruderer-uk-seals-clamason-deal-mach-2018/
*
*